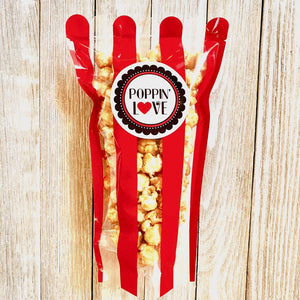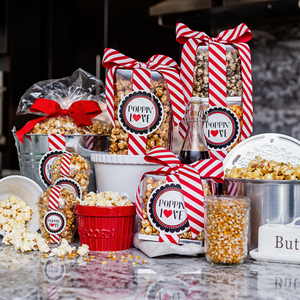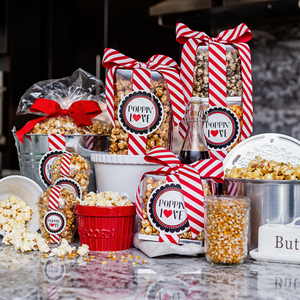 Gourmet Popcorn Market Bag
A fun red striped popcorn bag cup filled with approximately 3 1/4 cups of the gourmet popcorn flavor of your choice. Every bag comes with a sweet surprise that will inspire you all day long!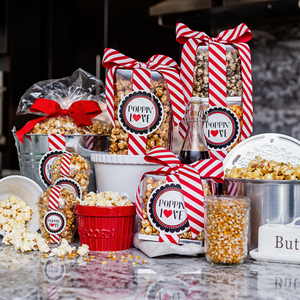 Amazing popcorn!
We love all the spice, so the kickin caramel and cheddar jalapeño are our favorites. Cutest packaging and such a great idea for gifts or events. Also prompt shipping. Highly recommend. Thank you Becky!