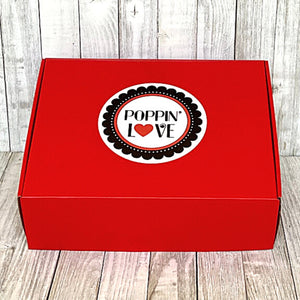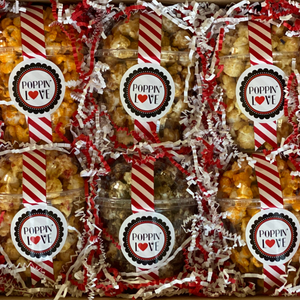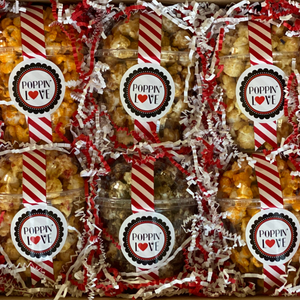 Gourmet Popcorn Sampler Box
Are you looking for the perfect gift for that person in your life who has no idea what they want? Look no further...Poppin' Love has you covered. Our Gourmet popcorn sampler box includes six of our most popular flavors: Cheddar Jalapeño, Churro, Confetti, Cheddar, Cookies & Cream and Caramel Cheddar. This gift will bring cheer to anyone on your list!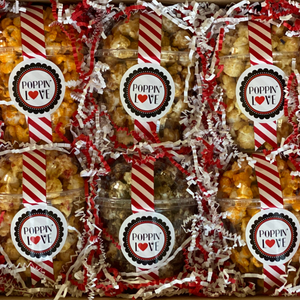 Location:
North Haven, CT
Excellent 🍿
Made a great birthday gift and she loved it.
I'm in Connecticut and recipient is in Arizona.
Will definitely order again!!
Thank you!
Outstanding.
This is the best popcorn I have ever tried. The beauty in the pack is there is both sweet and not sweet, appealing to everyone! The customer service is outstanding.
Early Holiday(s) gift
I sent my brother & his family a variety in Oct., the only flavor they didn't really like was Confetti. I Just got their opinion as I am getting ready to place a few Christmas orders for friends.
Location:
West Chicago, IL to St. Charles, MO
Awesome for college students!
Sent this as a gift to my daughter on her first week of college. She loves it! And of course wants me send more lol.
Love Poppin Love Popcorn
I love sending Poppin Love Popcorn as gifts! The popcorn is amazing and it's packaged so cute!