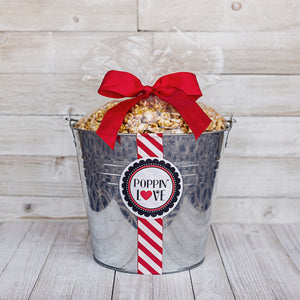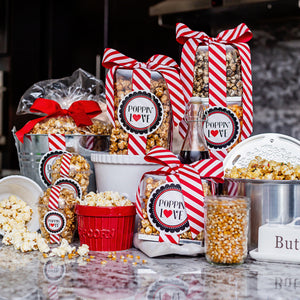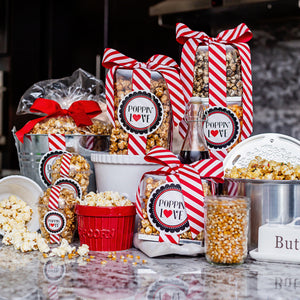 Gourmet Popcorn Party Bucket
A beautifully decorated  galvanized steel bucket filled with approximately 35 cups of the gourmet 
popcorn flavor of your choice! 
Every bucket comes with 
a serving scoop as well as some sweet surprises that will inspire you all day long! The perfect sharable gift. Purchase a few different flavor buckets for your next party or event to create a fun and tasty popcorn bar!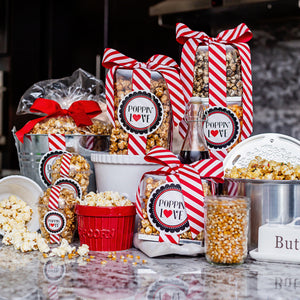 Location:
Gilbert, Arizona
Awesome popcorn! *****
Your popcorn is so good no matter what flavor you choose. My favorite this summer is Lemonade! Thanks Becky🥰
Fabulous!
Awesome service and everything was so delicious! The Cheese mixed with the Caramel is to die for! Thank you so much! Love, Love Poppin' Love
Lovin the popcorn!
We had 3 different buckets for my daughter's 6 birthday party. Everyone commented on how they just loved the flavors and couldn't get enough of the flavors! The kids loved the confetti and just perfect for a children's birthday!
Hands down the best popcorn I've ever had!!!
Most delicious gourmet popcorn!
I served Poppin Love to guests at an art party I threw and they were a MASSIVE hit! People raved about its tasty flavors and aestheticly pleasing packaging. Many wanted to know more about the brand and took the name down on their phone so that they could look more into the popcorn.
Highly recommended! Definitely don't hesitate to order!