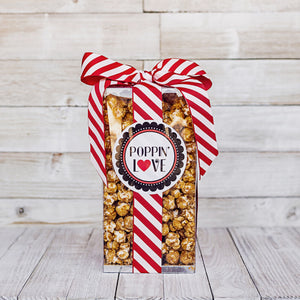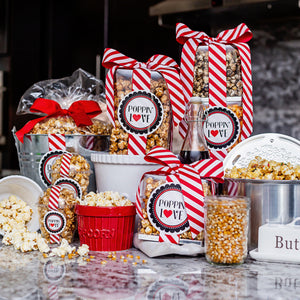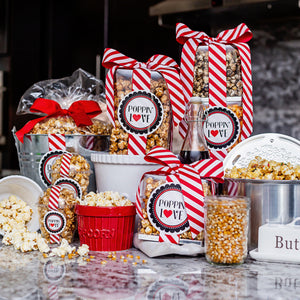 A beautifully wrapped 5"x5"x10" gift box filled with approximately 16 cups of the gourmet popcorn flavor of your choice! 
Every box comes with sweet surprises that will inspire you all day long!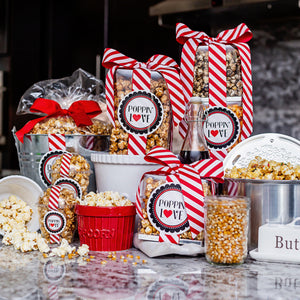 Delicious!
I purchased several flavors in two sizes for valentine gifts to give family and friends. Everyone loved it! The Kickin' Caramel does not have much of a kick but that's the only slightly negative thing I can come up with (it's still so yummy!) Flaming' Cheddar, Chocolate Raspberry and Confetti all got rave reviews from the recipients.
Simply amazing
Best popcorn, amazing customer service and continued surprises with each flavor. We each have a favorite in our house so we don't fight. But you can't go wrong with anything you order and I love exploring the new flavors.
The best
Love your popcorn! Purchased both Carmel and Cheddar after getting a sample from a friend. Simply AMAZING!! And I LOVE the candy hearts and notes sprinkled throughout.
Location:
Phoenix, Arizona
Over the top customer satisfaction
I made a mistake in my address number, making it undeliverable. Becky went out of her way to get my order delivered even offering to bring it herself to my house! The product is undeniably awesome but the customer service put it over the top.
Every thing I get from poppinlove is fantastic.