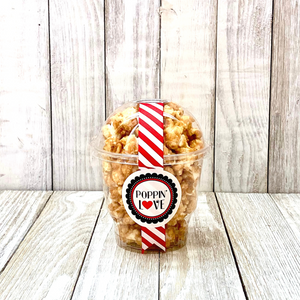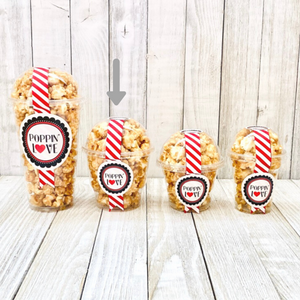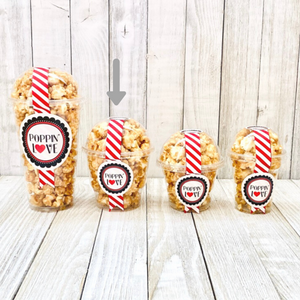 Small Personal Size Popcorn Cup
A small domed cup filled with approximately 2 1/4 cups of the gourmet popcorn flavor of your choice! Every cup comes with a sweet surprise that will inspire you all day long! Minimum order of two cups per flavor is required.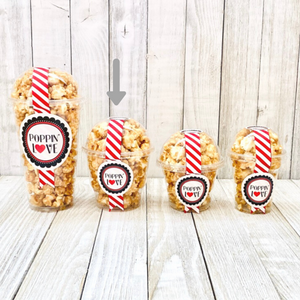 Location:
Plainfield, Illinois.
Received a great gift.
I got a gift of a cup of confetti popcorn for my birthday, from one of my friends. Admittedly, it's not a flavor I would buy for myself. However, it was a perfect little snack for an afternoon pick me up. There simply isn't an item on their menu that won't put a smile on your face.
Delicious and adorable
Hi Becky..I'm Jackie's mom
Location:
Iowa City, Iowa
Great College Care Package!
I sent several flavors to my daughter and her roommate in a care package with a personalize note for surviving their first week of college! Poppin Love was a hit! Thank you - great selection and flavors!!
Perfect Personal Gift or Treat
LOVE This size!!! It made for the perfect addition to our prize bags at my recent event I hosted AND also for a personal snack!!
Ideal for so many different needs; branding is spot on & makes it feel like a very special treat!!
Whole lota Poppin Goodness
I can't say enough about this popcorn. I've tried the Churro, Cheddar Cheese and the Caramel and all 3 are high quality in flavor. If you're a popcorn fan like me, you have to give this popcorn a try. You won't be disappointed.